Mastcam: Right 2014-08-02 12:49:10 UTC – Original Image from Mars Rover Curiosity at Hidden Valley
Another exciting photo from the Curiosity rover which I believe contains more evidence that life was previously on Mars. This one is in the same class as the bull's head and turtle head with fish.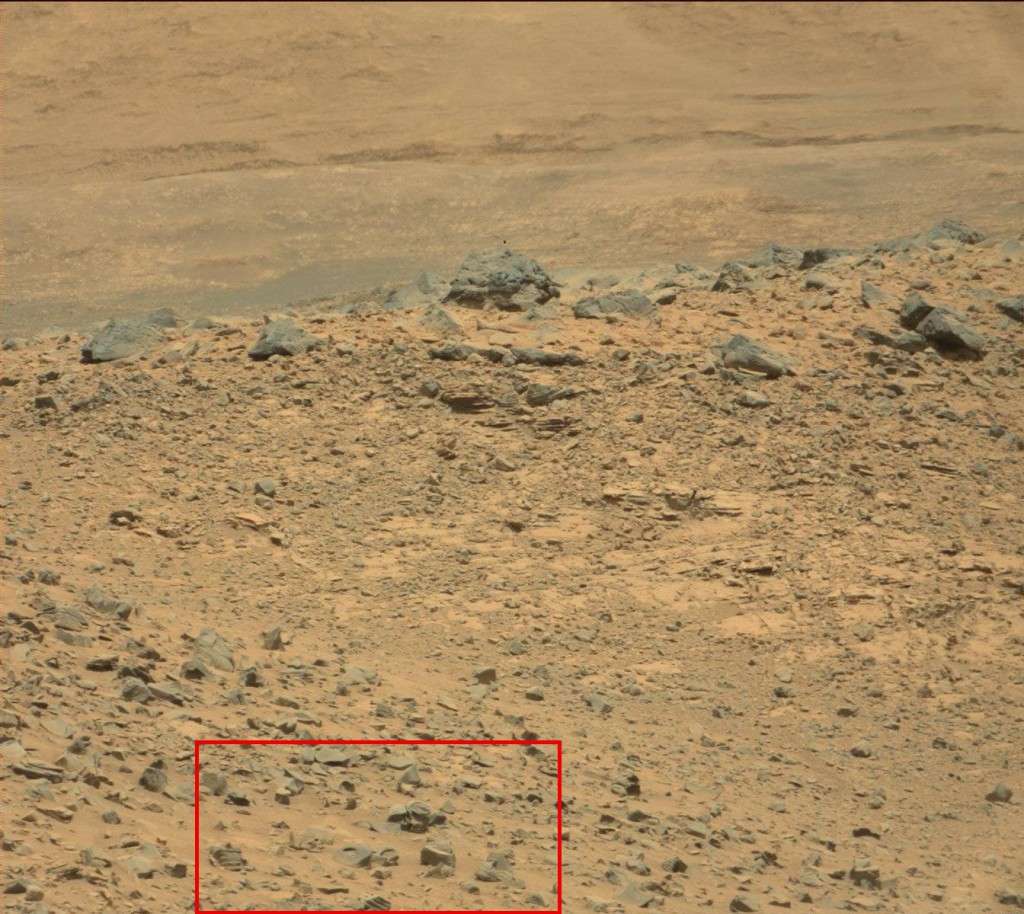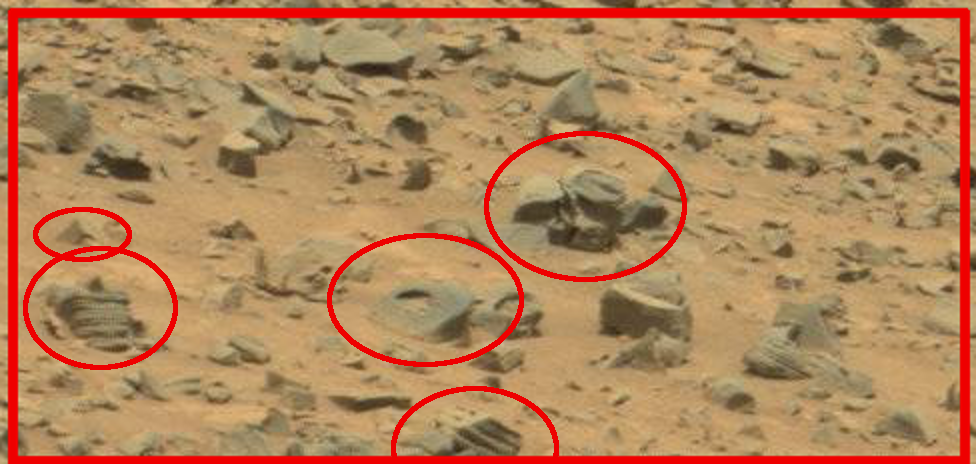 Yes the most exciting item is on the far upper right in the box. I believe it's a carving of a plant that has stems and leaves! The other item to the bottom left of it is another engineered stone that has a rounded raised angle with an inset along with a beveled edge at the bottom just sticking out of the dirt.